Abtin Bidgoli

2 August 2021

3 minute read
Companies should experiment with interactive social media content types, include relevant calls to action in posts, & avoid posting too frequently.
Hosting a company's content & services on 3rd-party social networking sites involves both tactical risks (lower usability) & strategic risks (less user loyalty).
Avoid Posting Too Frequently
Too many social media posts from one company overwhelm the user's feeds & can create a negative perception of the brand. This information pollution can cause users to tune out your posts. For a lot of people, social media is primarily a hub for connecting with friends & family, even though brands have a presence, they shouldn't take over the entire social experience. Perhaps the largest impact of posting too frequently is unfollowing the account.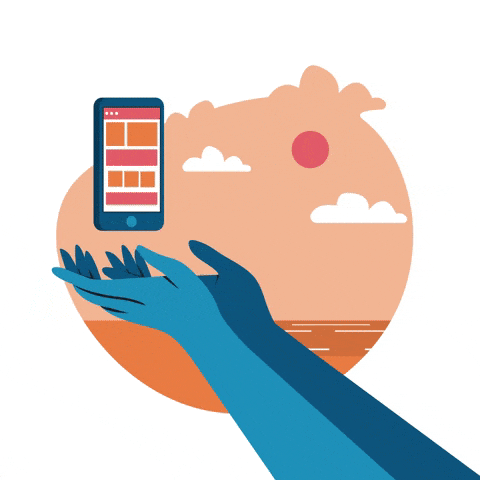 As a general rule of thumb, for most companies, posting 5 to 8 times per week is appropriate. Consider how quickly the information in your industry is changing. Different platforms have different expectations for posting frequency. Use analytics to inform your posting strategy. More posts don't always equal more engagement. Aim to post often enough to remain top of mind to your loyal followers but prioritize quality over quantity. Each new post should have a clear purpose to maintain the perception that you're providing helpful content instead of blasting your followers with spam.
Experiment with Interactive Platform Features to Foster Engagement
Interactive social-media posts such as polls, quizzes, & questions can serve as a break from other content types. There's room for creativity when it comes to interactive posts, but keep them relevant to users' reason for following you. Users tend to like interactive posts when they can help them show their preferences. Similarly, making users feel like they have a say can increase the likelihood of interaction. Interactive components can help people learn about your products & services.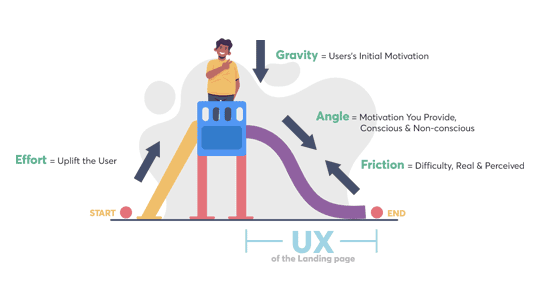 However, interactive posts don't work for every situation & every user. Make the interaction as easy as possible. Keep users' motivations in mind. Balance the amount of interactive & non-interactive content.
Include Explicit & Relevant Calls to Action in Posts
When users see something they like on social media, they may want to further engage with that content & possibly act on it. Explicit calls to action point users in the right direction & facilitate further interaction. Your social media posts should provide a call to action anytime there's more information available elsewhere. Call to actions must not be only relevant but also clear & with strong mix of cues that they get from the link label, the context in which the link is shown, & their prior experiences.
The Risks of UX
Clearly, usability suffers when an organization puts its website content on social sites without adapting it to the particular site's features. Usability suffers even more when those features are optimized for a use that differs from what the company's customers need.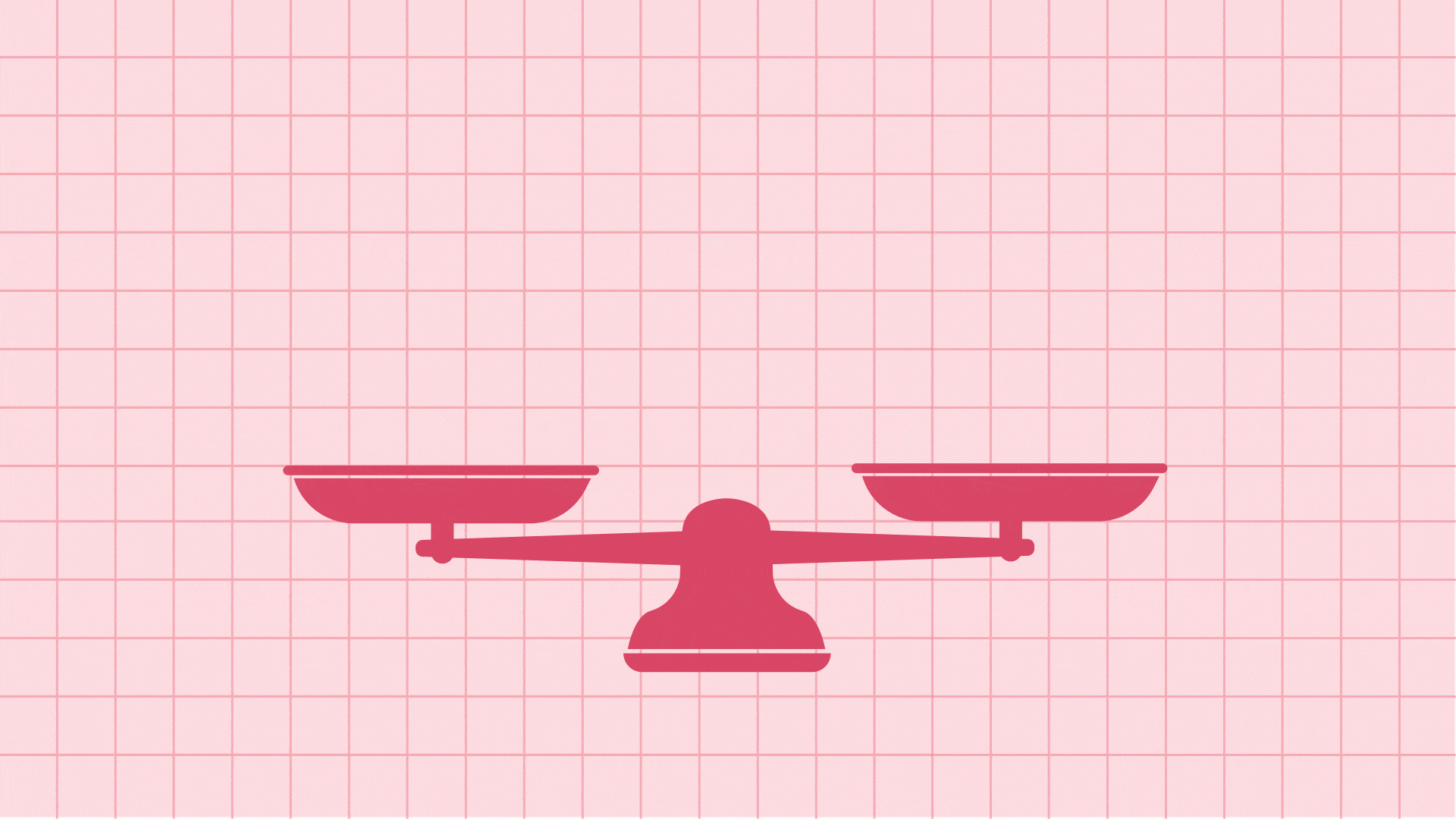 When choosing among several alternatives, people avoid losses & optimize for sure wins because the pain of losing is greater than the satisfaction of an equivalent gain.
"No less dispiriting to FDR than the actual defeat on the World Court treaty was the manner of its accomplishment. As Coughlin moved to consolidate & wield his political influence, he exhibited a wicked ge~ nius for unsealing some of the dankest chambers of the national soul. He played guilefully on his followers' worst instincts: their suspicious provincialism, their unworldly ignorance, their yearning for simple ex~ planations & extravagant remedies for their undeniable problems, their readiness to believe in conspiracies, their sulky resentments, & their all too human capacity for hatred. The National Union for Social Justice remained an inchoate entity in early 1935, & Coughlin's sustainable political strength was still a matter of conjecture. But if the Radio Priest could succeed in shepherding his followers into an alliance with some of the other dissident protest movements rumbling across the land, those led by Townsend & Sinclair in California, by Olson & the La Fol- lettes in the upper Midwest, &, especially, by the mercurial senator from Louisiana, Huey Pierce Long, there was no telling what disruptive furies might be unleashed." ~ Curated Excerpt From: David M. Kennedy. "Freedom from Fear." Apple Books.
Curated via Nielsen Norman Group. Thanks for reading, cheers! (with a glass of wine & book of course)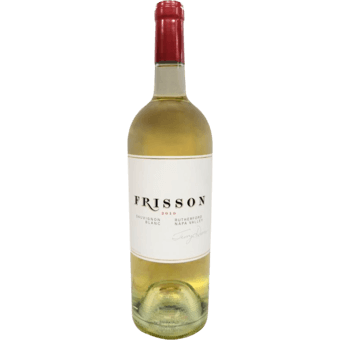 2019 Frisson Napa Sauvignon Blanc
Producer: Frisson Wines, Rutherford, Napa Valley, Napa County, North Coast, California, USA
"Barrel aged in 20% new French oak & made in small production, this wine is another show-stopper from the 2019 vintage. Tropical notes sing here with depth & richness to deliver a ripe, forward style white wine fitting for anytime of the year." ~ Frisson Wines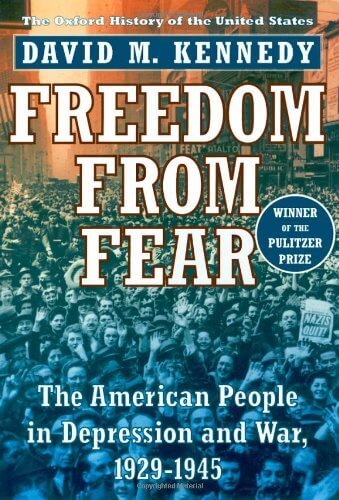 Freedom from Fear: The American People in Depression and War, 1929-1945
In FREEDOM FROM FEAR: The American People in Depression and War, 1929-1945, the first comprehensive study that spans the Depression, the New Deal and World War II eras, Bancroft Award-winning historian David M. Kennedy tells the story of three of the most formative events in modern American history. Here Kennedy situates American history in the context of the world historical events developments of the era, including global economic crisis, the rise of Nazism, and Japan's quest for empire in Asia.
Here Kennedy Reevaluates the Hoover and Roosevelt Presidencies, The Great Depression, and The New Deal; and Vividly Brings to Life the Major Military and Naval Battles of World War II.
"This is an enormous book, heavy to carry and light and very agreeable to read. David Kennedy is merciless to fact and detail but very kind to the reader... [FREEDOM FROM FEAR] has my strong approval. As it will have, I cannot doubt, that of the many readers it deserves." ~ John Kenneth Galbraith, The Washington Monthly
"Displaying a literary craft…[Kennedy] has woven together narrative, sketches of character, and critical judgment to record and analyze the economic, political, social, and military events of these epic years… This account of the crucial struggles and events of the Depression and war years will lend perspective like few others." ~ Library Journal