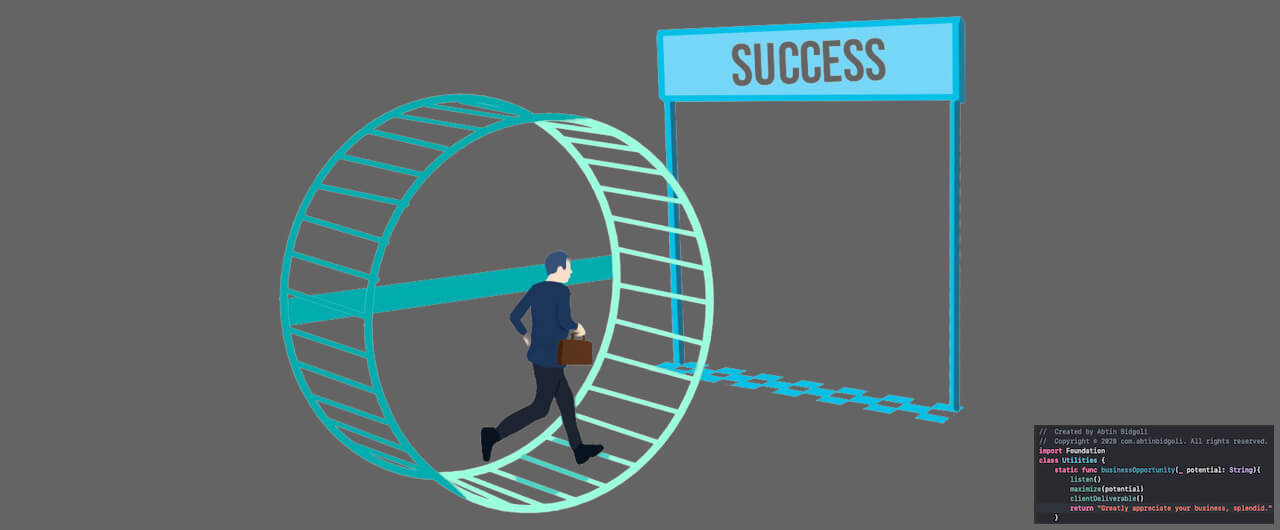 Abtin Bidgoli

2 October 2021

5 minute read
Improve your UI design solutions by considering many ideas before settling on any one of them. A solid ideation methodology broadens your idea-generation capacity. Many struggle with generating ideas because they lack time, managerial support, & a methodology for conducting effective ideation sessions.
Asynchronous remote ideation allows people to contribute ideas whenever it's convenient to do so, but synchronous sessions lead to faster results & more team building. Groups can bias individuals & impact collaborative ideation. A focus on getting as many ideas as possible can mitigate some of the negative group effects.
Definition of Ideation
When asked to redesign a web page or process, you can't just wave a magic wand & suddenly have a new, brilliant design materialize in front of you, nor should you simply reach into your bag of standard design patterns & apply them blindly. While following standards is important & facilitates interface learning, patterns don't always offer the full answer for your unique UI challenges. Rather than waiting for "inspiration to strike," UX developers need a systematic way to approach everyday design activities so that they produce high-quality designs & solve usability problems.
Ideation is the process of generating a broad set of ideas on a given topic, with no attempt to judge or evaluate them.
While the eventual goal of ideation is a high-quality design that solves a specified problem, the focus of ideation is quantity instead of quality. Ideation is only one step in the full UX design process; once ideas are generated, separate analysis has to follow to decide which ideas (or parts of ideas) to pursue. The more ideas the better: a broad pool to choose from increases the likelihood that one of the ideas will be the seed for a great design solution.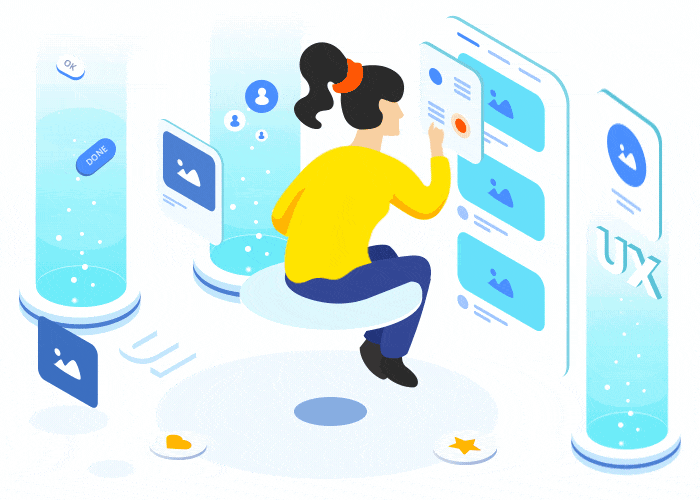 Synchronous vs Asynchronous
Although in-person ideation is preferable when possible, remote ideation can be just as effective, & opens up more options for how to structure & run the idea-generation process.
In synchronous ideation sessions, all participants meet together at a specific time to discuss design problems & contribute ideas.
Asynchronous ideation does not occur at a specific time, but instead allows each participant to view & contribute to a shared digital space (document, message thread, or other tool) whenever they choose, over a longer period of time.
Ideation Process
The ideation process takes shape in many forms: it can be done alone or in a group, in-person or remotely, the session can be short or span several hours, it could be a one-time event or a recurring meeting, & it can be as formal or informal as needed. There are no limits to the types of problems or challenges that benefit from ideation, from large undertakings such as adding a new product feature, to small tasks like redesigning a specific portion of a single page.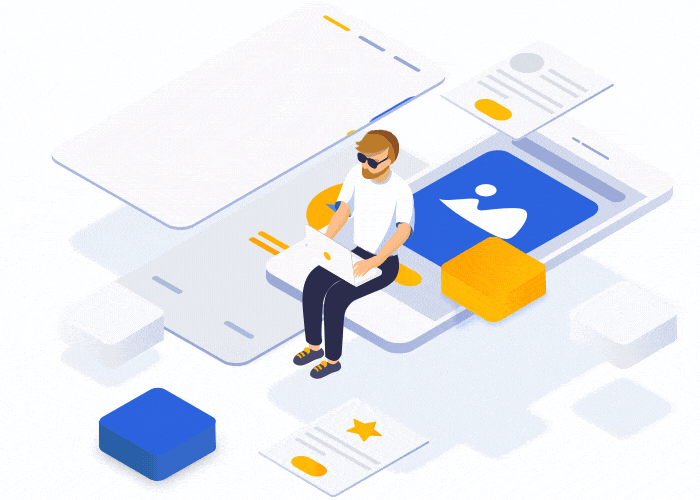 When to Ideate
Before embarking on your ideation journey to fix or optimize a design, remember to always make sure that you're solving the right problem. It is critical that all the participants in the ideation session already understand users' needs & that they ground ideas in these needs, & not into novel design trends or convenient technical solutions.
A variety of methods may be appropriate for your situation. I'm a huge advocate for discount usability research ~ simple, fast, cheap studies are infinitely better than no studies at all. Even for small redesign efforts, there is always time to run a quick unmoderated remote usability test on the existing design to gain insights into the issue.
If you don't understand your users, the ideas you generate will be worthless: they may not be on target, even worse, you won't have the correct evaluation criteria for determining which idea is the best & should be implemented.
It is much easier to scale back a crazy idea that addresses a true user need, than to try to make a mundane idea desirable.
Evaluating the Outcomes of an Ideation Session
Once a wide set of ideas has been generated, it's time to relax and take a break! Stepping away (at least mentally) from the proposed solutions is a necessary step before any successful evaluation can occur. Whether you ideated on your own or with a larger group, have a snack, get more coffee, take a walk, discuss some unrelated topic for a few minutes ~ anything to break up the ideation session & signal moving into this next phase. By giving the mind a chance to rest, you & your team will avoid making decisions fueled by fatigue & can better approach the assessment & prioritization of the ideas.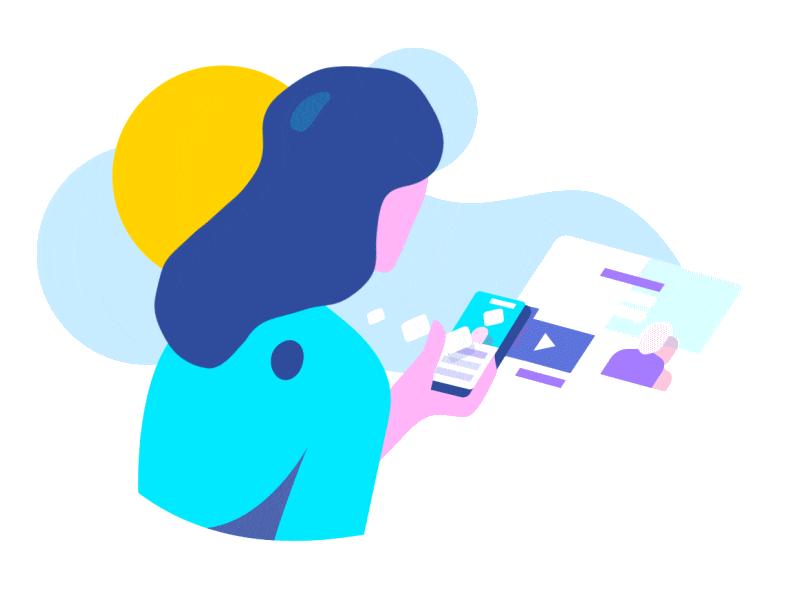 Whether formally or informally, individually or as a team, every time we design something we go through an ideation process. Ideation is not only for generating the next "big idea" ~ rather, all UX developers should engage in ideation when facing any design problem, big or small.
"However convinced you were of the justice of your cause and the truth of your convictions, you ought not to have made a public attack upon any man's [or person's] character until you had examined the evidence on both sides with the utmost patience and care." ~ William Kingdon Clifford
By avoiding any early evaluation of ideas, we open our minds up to deeper exploration, & ultimately to more innovation & insight. It is highly unlikely that the first idea we come up with will ever be the best, so it is important to allow ourselves the space & time to continue dreaming up more ideas. Only by casting this wide net can we hope to uncover the optimal solution.
"Every American is from somewhere else. Each is hated for what he brings that is different from the rest. We live in uneasy peace. But it is peace, for the most part." ~ Curated Excerpt From: Scott Turow. "Ordinary Heroes." Apple Books.
Curated via Nielsen Norman Group. Thanks for reading, cheers! (with a glass of wine & book of course)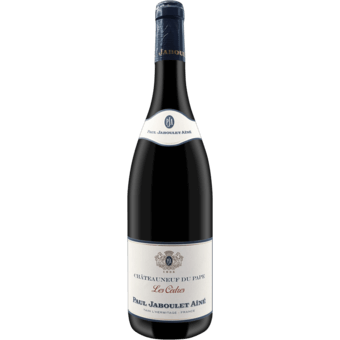 2016 Paul Jaboulet Cedres Châteauneuf-du-Pape
Producer: Domaine Paul Jaboulet Aine, Châteauneuf-du-Pape, Rhône, France
"It is nice to see the quality of this cuvée rebounding. This tank sample of the 2016 Châteauneuf du Pape les Cedres shows impressive levels of black cherries, which are joined by hints of espresso and black olive. It's full-bodied, creamy in texture and lush, lingering richly on the finish." ~ 90 Points ~ Joe Czerwinski ~ Robert Parker's Wine Advocate
"The most approachable CDP out of all the Châteauneuf-du-Papes that Paul Jaboulet Aine makes. This is still full bodied & heavily structured, but a little on the fruitier side of flavor profiles!" ~ Wine Library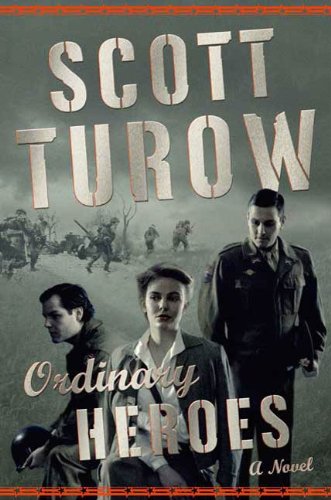 Ordinary Heroes
Stewart Dubinsky knew his father. David, had served in World War II, but had told very little about his experiences. When he finds, after his father's death, a packet of wartime letters to a former fiancee and learns of David's court-martial, Stewart is driven to uncover the truth about the enigmatic distant man he never knew.
Using military archives, old letters, and David's own notes, he discovers that David, a JAG lawyer, had pursued a maverick U.S. officer in Europe, fallen in love with a beautiful resistance fighter, and fought in the war's deadliest conflicts.
In reconstructing the terrible events and agonizing choices his father faced on the battlefield, in the courtroom, and in love, Stewart gains a closer understanding of his father's secret past and of the brutal nature of war itself.